A business opportunity and a customer obsession enabler, sustainability is emerging as an integral part of businesses. Seeded with government investment, sustainability is transitioning industries into a green market revolution. Environmental sustainability today encircles technology, supply chain emission reductions, climate risk, and professional services.
As sustainability becomes a top priority for many consumers, brands are employing measures to support this growing demand for eco-friendly products and practices and reduce their impact on the environment. Brands are striving to combat the effects of the climate change crisis and their carbon footprint. The sustainability trends in 2023 are predicted to plunge beyond eco-friendliness. They also involve measures to enhance the working environment, supply chain emissions, employee well-being, and ethical reporting.
With collective awareness, businesses are igniting a revitalized push and integrating a more innovative approach to address climate change. Consumers are ready to act and support brands that follow as well as deliver on their promises. Some of the most impactful changes that businesses can anticipate in 2023 in environmental sustainability are as follows.
Read more: Spotlight on EV Battery Technology as the US looks to Challenge China's Dominance
Emerging Sustainability Trends in 2023
Transparency Sustainability Reporting
With many environmental issues seeing the light in recent years, in 2023 and beyond, it is predicted that more and more companies will be held accountable for their carbon emissions. Stakeholders and customers alike will demand a full rundown of where things stand and the measures organizations have been taking to tackle the wasteful practices within the business.
While tracking all climate emissions as a business is a tough task to handle initially, businesses are incorporating the much-needed change to make things happen. One standard that businesses will incorporate is the supremacy for greater transparency in sustainable reporting. The new carbon accounting standard is assisting in drawing in on the existing standards. The standard will be applicable across industries to clarify murky areas of scope 3 reporting, including remote work emissions data, thus transitioning industries into a new era of transparency. This framework is aimed to deliver reliable scope 1, 2, and 3 data to investors, shareholders, as well as customers, thereby qualifying organizations for credit and lending.
Some of the measures include appointing a chief sustainability officer and publishing transparent reports on the company website for the public. In 2023, governments will also start outlining transparency measures through various climate summits. Transparent reporting will help businesses in getting ahead of the curve.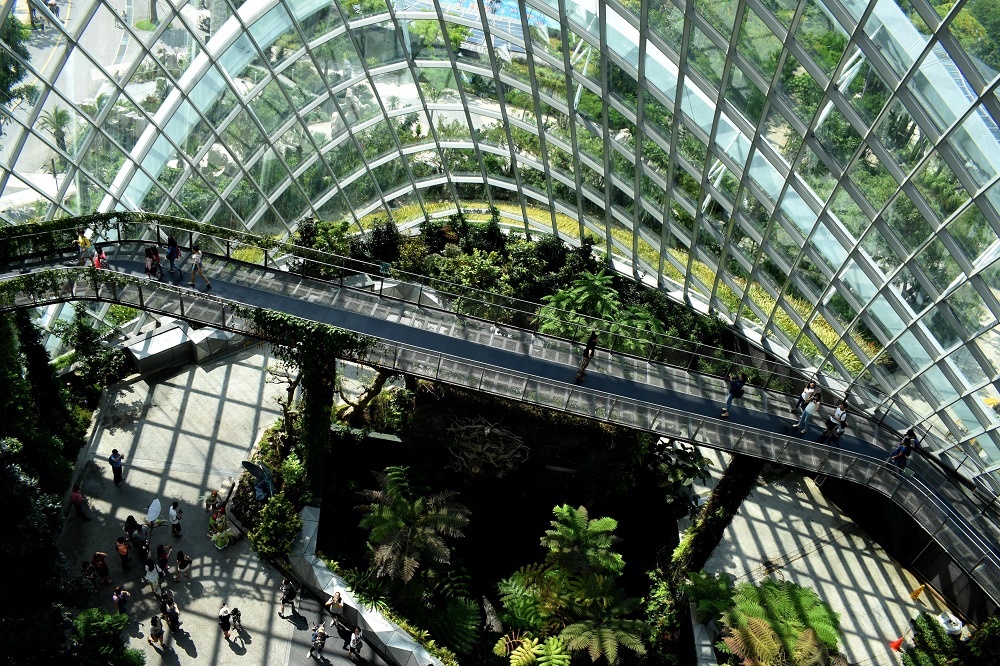 Eco-friendly and Sustainable Workplaces
Brands are analyzing their workplace operations and their impact on their employees to comply with the current sustainability regulations. Top corporations like IKEA and Prada are embracing the Leadership in Energy and Environmental Design (LEED) standard — a globally recognized third-party metric to integrate sustainability with everyday business operations. Industries across different sectors are also ramping up their focus on the occupational health and safety of their employees and teams. They are now committing to enhancing the working environment for workers in offices as well as their supply chain operations. Diversity, equity, and inclusion (DEI) initiatives are also finding a place within the organization. In 2023, businesses will witness a rise in more sustainable practices to create equity for their team members, consumers, and communities.
Read more: Sustainability in Tech: 3 Ways for Companies to Become More Sustainable
Switching To Better Delivery Options for Fewer Emissions
With online sales soaring during the pandemic, carbon emissions experienced a rise due to a rise in delivery vehicles. This growth is now pushing industry leaders to explore environmental delivery methods, making it a top trend in sustainability in 2023. The final stage of the shipping and delivery processes are also contributing to the rising carbon emission. Due to this reason, brands are switching to electric vehicles (EVs), drones, and cargo bikes to reduce their carbon footprint.
General Motors recently launched a startup name 'BrightDrop,' which employs the latest technology to offer - all-electric first -and last-mile products and services. Top corporations like FedEx and Walmart all use their services.

In association with Mercedes-Benz, Amazon is adding electric vehicles to its European fleet of deliveries.
Online shopping is helping the environment by reducing the tips of consumers to the store. Retailers moved their businesses online during the pandemic and have no plans of reopening their physical locations anytime soon.

Data and AI to Boost and Drive Sustainable Projects
The efficient use of cloud technology and data are assisting in fuelling a sustainable future. AI has proven essential to reduce greenhouse gas emissions. AI is also aiding in precision agriculture, enhanced weather as well as disaster prediction & response, and much more. A PwC report estimated that AI can help in reducing worldwide greenhouse gas emissions by 4% in the year 2030. Google's AI engine is offering public sector agencies and researchers data to enhance climate resilience. Firms are now able to analyze their footprint as they do not have the required information. Industries, as well as retailers, are now recognizing these benefits. Amazon is actively employing AI for its machine learning-based systems.
Read more: ESG Score - Definition, Process, Implications & Purpose
The Rise in Sustainable Practice: Reuse and Recycle
Retail generates a lot of waste, and the problem is only getting worse. The average e-commerce return rate is perceived to be 23.44%. That indicates that one in four parcels gets returned. This has pushed packaging waste to an all-time high. Cutting down on packaging waste will be one of the top priorities for brands in 2023.
Zabka, a European retailer brand, announced their plans to make their packaging recyclable by the year 2025. Many fast-fashion brands are implementing demand planning to accurately predict demand for seasonal items to tackle the issue of waste.
Another significant way to downsize waste is with a circular economy. This model fosters the reusing and recycling of existing materials. Many brands are now showing their interest in integrating circular strategies into their operations. Ikea committed to becoming fully circular by the year 2030. Mcdonald's and Starbucks are also hoping on this trend and seeking avenues to expand their reusable cup programs.
The Sustainable Cloud Revolution
In addition to AI, cloud technology, including Amazon Web Services (AWS), has been widely enabling companies to meet their sustainability goals. Cloud computing is leading to a greener tech transformation. With a focus on optimization and efficiency, cloud providers are designing and operating sustainable and low-cost workloads. This technology is helping brands battle their carbon emissions, reduce energy consumption, and support overall waste reduction measures.
AWS is working to achieve the goal of switching to 100% renewable energy by 2025. However, Amazon isn't the only cloud technology provider that is contributing to the cause. Microsoft's Cloud for Sustainability is assisting companies in managing their environmental goals. The cloud-operated data centers are considered to be more energy efficient than traditional enterprise data centers.
Read more: The ESG Rating Phenomenon: A Guide to Understand ESG Ratings
Building a Greener and Sustainable Future
While previously sustainability was considered as nice to have, in 2023 and beyond, attitudes of brands are shifting towards accountability. The pandemic shifted the focus on sustainability and clean energy. While sustainability was a general concern before, it is now a major focus of every brand. Hence there couldn't be a better time than now to integrate where businesses are and what improvements are to be made in the shorter and longer term to reduce their carbon footprint.
Brands of all sizes are taking action to overcome the ongoing climate change crisis. It is no longer a part of the brand's mission statement but is emerging as a collective foundational principle that is compelling them to take necessary actions.
Brands are now developing new sustainable strategies. They are ramping up efforts to decrease their environmental impact by switching to more efficient technology. This empowers them to ensure their staff's well-being while conducting business transparently. In 2023, brands not prioritizing sustainability will likely find themselves left behind in this competition.
With a presence in New York, San Francisco, Austin, Seattle, Toronto, London, Zurich, Pune, Bengaluru, and Hyderabad, SG Analytics, a pioneer in Research and Analytics, offers tailor-made services to enterprises worldwide.
A leader in ESG Services, SG Analytics offers bespoke sustainability consulting services and research support for informed decision-making. Contact us today if you are in search of an efficient ESG integration and management solution provider to boost your sustainable performance.