After reeling from the shock of the pandemic for two years, enterprises in 2022 are looking to automate, outsource, and conceptualize their business processes toward revolutionary technology solutions. As a result, businesses have begun to leverage technologies in novel and innovative ways to increase their productivity, performance, and resolve complex issues through actionable information.
The increasing adoption of artificial intelligence (AI) in businesses' operational processes has played a key role in extenuating the effects of the lockdowns with remote monitoring of various parts of the value chains. Meanwhile, AI-powered alerts and recommendations have enhanced the intelligence of these operational processes. Machine learning (ML), on the other hand, has enabled businesses to identify trends from existing data patterns, thereby helping them automate their processes for optimum results.
Technology in sports
The technological transformation in sports is unmissable, with digital technologies like AI, augmented and virtual reality (AR/VR), and biometrics defining fan experience, engagement, and revenues of online digital channels. At the same time, sports wearables are being used to evaluate player speed and movements, as well as monitor and assess athletes' health and wellness. On a much larger scale, technologies like goal-line technology (GLT) and video assistant referee (VAR) in football have made it easier to assess goals, penalties, and even determine the exact movement of the ball and players in and out of the field.
Figure 1: Evolution of tech in sports

Read more: How FIFA+ Can Revolutionize Sports Streaming?
Benefits of tech in sports
Technology is transforming training and performance in sports by tracking athletes' real-time performances via wearable sensors, perfecting their movements while improving communication and effectively preventing injuries.
Real-time performance tracking: Wearable sensors allow coaches and trainers to monitor the performance of athletes in real-time. Live tracking allows trainers to understand the unique requirements of their players, helping in establishing a more specific and accurate baseline. Global positioning systems (GPS) and lasers have also been infused into sports training to comprehend the speed, position, and acceleration of athletes, which can both improve their performance and reduce stress and injuries.

Hones movements: Technologies such as heads-up display (HUD) glasses mounted on cyclists can detect the heart rate, incline, speed, and other related information that allow the cyclist to modify performance mid-ride. Likewise, divers and swimmers are now assisted with sensors that can track details like the dive angle, rotational speed, hydrodynamics, and the movement of legs that, allows coaches to comprehend and perfect their movements.

Improves communication: Effective communication through applications like YouTube and digital diet, exercise, and health journals allows trainers, coaches, and players alike to understand athletes' fitness levels, as well as track and maintain their sleep, progress, and nutrition requirements.

Prevents injuries: Trainers monitor all facets of training via training management software that details athletes' health, diet, sleep, energy, rest, etc. This allows players to meet optimum efficiency with reduced injuries and exhaustion.
Figure 2: Benefits of tech in sports
Quantifying football for better training and performance
Studies further suggest that the quantification of footballers' performance via different technological solutions allows their coaches to make more strategic decisions about their performance and health.
Figure 3: Quantifying football for better training and performance
Read more: Offsides: How FIFA's New Semi-Automated Technology Can Change Football
Sports technology trends
Sports technologies have been evolving fast to make games more experiential, quick, and accurate. The most disruptive among them include performance analytics that is backed by AI and big data, crowd sentiment analysis, the internet of things (IoT), smart stadiums, cybersecurity, and eSports. Meanwhile, technologies like holograms and AR/VR are revolutionizing fan experience and training.
Cricket has infused numerous technologies to both increase fan engagement and take decisive action, such as bowling machines, hawk-eye, hot spot, and the more recent decision review system (DRS). Meanwhile, technologies like telemetry sensors, hawk-eye or the digital referee capturing 60 images per second from ten cameras, and 3D motion tracking have been adopted in tennis.
Tech innovations in football
Sports and football organizers have constantly been experimenting with new ways to enhance their game organization abilities while at the same time adding more depth to the experience of watching the game, on and off the pitch. Contrarily, not all league matches prefer the use of specific technologies due to fan preferences and the vast number of leagues.
Some of the popular technologies used in football include the following.
Goal-line technology
Goal-line technology (GLT) was approved by the International Football Association Board (IFAB) in July 2012. However, it debuted in the 2014 World Cup in Brazil. It was also effectively used in the 2018 FIFA World Cup held in Russia. GLT is the most important aspect of the game as it determines whether the football has crossed the goal line or not, assisted by 14 cameras that capture nearly 500 frames per second. The 3D coordinates on the ball send a signal to the referee's watch once the ball crosses the goal line completely.
FIFA has approved two main types of GLT – camera-based and magnetic field.
In the first case, about 14 cameras point toward the goalmouth from either end of the pitch and monitor the movement of the ball to confirm whether it has crossed the goal line under different conditions. Images from every camera capture a 3D representation of the journey of the ball inside the goalpost. One of the main advantages of this system is that it offers a video output that can be analyzed, replayed, and aired.
In the case of a magnetic field, radio-based systems are used to detect a ball when it crosses the goal line. An encrypted signal is then produced and sent to a computer, which signals the referee via his/her watch. The entire process occurs in less than a second, with the magnetic field being created via underground devices and cables in the goal frame or through antennas. This system is advantageous as it is cost-effective compared to goal control systems and Hawk-eye.
Figure 4: Camer-based GLT
Figure 5: Magnetic Field GLT
Source: Living2022
Iconic GLT moments:
Controversial goals that led to the introduction of GLT in football
2010 - Frank Lampard's disallowed goal: Germany Vs. England (4-1)
2012 – Euro 2012's ghost goal by Ukraine's Marko Dević against England (1-0) changed the game forever
France became the first team to benefit from GLT at a World Cup against Honduras
2014 – France's Karim Benzema shot a second goal in the 48th minute, which keeper Noel Valladares nudged over the line
Video assistant reference
A relatively new technology, video assistant reference (VAR), was approved by the IFAB in March 2018. It helps identify errors and missed incidents in the game. However, it has been criticized for disrupting the game and making contentious decisions. The IFAB, nevertheless, has introduced AI-enabled and analytics-based VAR in the FIFA World Cup 2022 to eliminate these limitations and enable quick decision-making.
VAR was used to validate the first red card in FIFA 2022, shown to Wayne Hennessey of Wales by referee Mario Alberto Escobar Toca in Qatar against Iran on November 25, 2022
Hawk-eye
The Hawk-eye system was introduced by the UK-based software development company Hawk-Eye Innovations Ltd in 2001. It is used in cricket and tennis as well and uses three cameras to capture 600 frames in a second to determine a definitive goal. This information is relayed to the on-field referee via an audible beep within half a second. While Premier League referees can receive the signal on their headsets, other league referees use the signal on their watch to confirm a goal.
Read more: 2022 FIFA World Cup: Who will Win the Golden Boot?
Smart Ball System
This 'smart ball' technology has an embedded sensor powered by a near-field communication (NFC) chip that was created by German companies Adidas and Cairos Technologies. The sensors help detect the actual position of the ball in real-time with the help of receivers placed across the field, including a definitive goal. Match officials and the referee are immediately prompted via a smartwatch receiver when the ball crosses the goal line completely.
Goal Ref System
This radio-based system helps determine goals accurately by using low-frequency magnetic fields. Two magnetic fields, one around the goal area and the other in and around the ball, indicate whether the goal has crossed the goal line completely, the indication of which is sent via a signal to the referee's watch.
Electronic performance and tracking systems
The electronic performance and tracking system (EPTS) includes wearable and camera-based technologies to monitor player and ball movements, as well as improve team performance. However, it is also used alongside other devices such as heart-rate monitors, to assess physiological factors.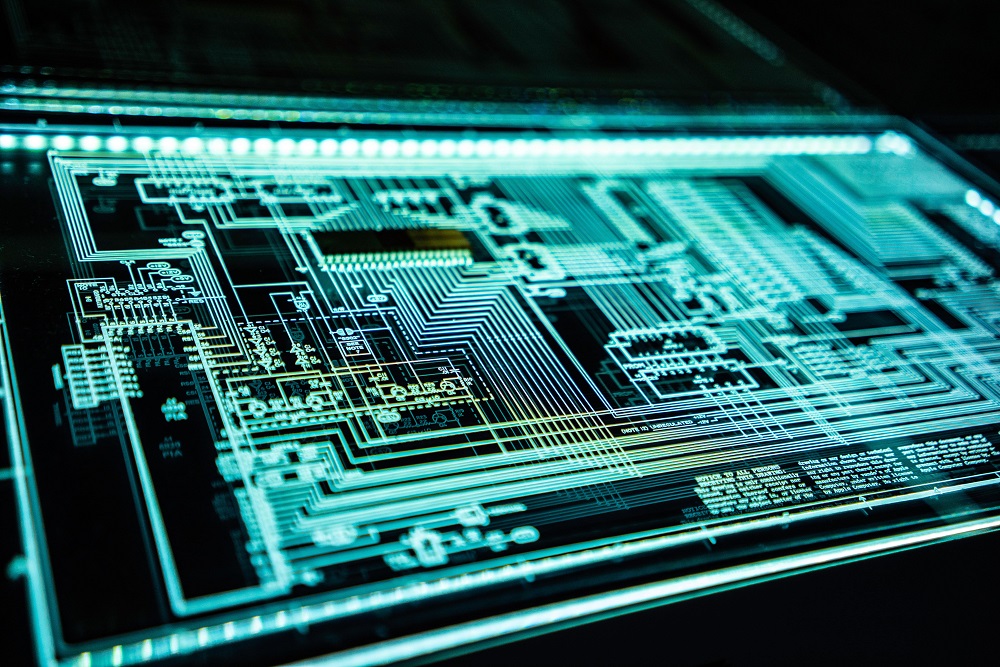 Top four revolutionary technologies used in FIFA 2022
The Fédération Internationale de Football Association (FIFA) World Cup 2022, held in Qatar, is not only the first World Cup to be hosted by a Middle Eastern country but is also estimated to be the most expensive World Cup event to have ever taken place with a budget of about $200bn. The vision behind this mega event began as early as in 2010 when Qatar was selected to host the 2022 World Cup.
Apart from AI-assisted technologies that will refine the game and reduce the burden on match officials and referees, FIFA 2022 brings new elements of sustainability, with Stadium 974 in Doha expected to be entirely demountable and superior cooling technology being deployed in seven out of eight stadiums to battle the harsh, humid weather. Other firsts include permissions to have a 26-member squad instead of 23, five substitutions instead of three, and matches to be officiated by women referees as well.
Some new tech elements brought into FIFA 2022 include:
Semi-automated offside technology/Robo Ref
A new addition to football and an evolution of the VAR system, this AI-driven technology is the first to be used in the FIFA World Cup. The technology accurately detects the movement and position of the ball and all the 22 players on the field, thereby assisting referees in quick, precise, and reproducible decisions related to whether players are positioned on the offside or not. The AI tracks up to 29 data points for every player, where the crossing of the defense line by any attacker triggers an alert and is validated by the video operation room.
VAR was used to detect offside in the opening match of FIFA WC 2022 (Ecuador's first goal was disallowed in the match against Qatar on November 20)
Read more: 2022 FIFA World Cup Controversy: Should Migrant Workers be Given Compensation?
Al Rihla
The official World Cup ball for the Qatar FIFA 2022, the Al Rihla, is the 14th consecutive ball to be designed by the European sportswear manufacturer Adidas. It has an inbuilt sensor that can record peak speeds and reportedly travels faster than any other ball in the history of the World Cup. The suspension system used by Adidas helps identify the accurate kick point by stabilizing the inertial measurement unit (IMU) sensor that communicates the exact kick point, direction, and location of the ball to the video operation room at 500Hz, 500 times per second.
Bonocle and Feelix Palm
Bonocle and Feelix Palm are assistive technologies introduced for the visually impaired in the 2022 FIFA World Cup. The Bonocle is a handheld electronic device, like a mouse, which converts online, digital content into braille messages for the blind and visually impaired. This first braille entertainment platform is powered by Bluetooth technologies and transcoding functionalities that will allow users to navigate and interact with people more freely in Doha while experiencing FIFA 2022 with ease and independence. The device can be used on any surface to send the text to a braille cell systematically, which will provide a natural reading experience to its users.
The Feelix Palm was created by Oxford-based Feelix, which specializes in wearable haptic devices and applications. The technology sends braille-like messages to users with the help of electric impulses or tangible palm communicators.
FIFA Player App
This app is created by FIFPRO, a global union of professional football players and FIFA, and is being used for the first time ever in FIFA 2022. The app offers metrics and analyses related to players' performance and intelligent information related to the game, such as line-breaking incidents, pressure on a player possessing the ball, receiving points, etc.
The FIFA football data ecosystem also offers superior quality data to all its stakeholders and, more importantly, to the participating teams, players, coaches, and media teams. It has been effectively tested across the 2019 and 2021 FIFA Club World Cups, respectively, and the FIFA Arab Cup in 2021. Meanwhile, cutting-edge tech like the GLT and the AI-backed VAR are already underway in the 2022 FIFA World Cup.
Challenges with GLT and Tech in Football – Expensive and Controversial
FIFA has approved the UK-based Hawk-eye system and the German Goal Control system to verify goals. However, when it was effectively tested in the FIFA Confederations Cup Brazil 2013 and before the 2014 Brazil World Cup, no GLT cases were found to prove its effectiveness. However, it met all the FIFA requirements and validated every goal.
Despite its effectiveness in alerting the on-field referee and other match officials in less than a second, some theories suggest that it guarantees only 3 cm of accuracy and can be difficult to assess close-call goals. Arguments against the use of GLT include:
its high cost,

its tendency to disrupt the natural momentum and fluidity of the game with reviews and replays, and

its implementation lead to tech infusions in other areas of the game that steal away the unpredictability, thrill, and subjectivity from the game.
Best World Cup moments: A spell of records
End of an era -- Ronaldo & Messi's last World Cup face-off
The rivalry between the two all-time greats is finally ending after 16 years in the FIFA World Cup 2022 in Qatar. It is likely that the two stars will be facing each other in the finals in December, or the semi-finals, and even in the third-place playoff match. However, it is too quick to determine whose performance will supersede the other, as the spell of records keeps coming in the group and knockout/round 16 stages.
Ronaldo has solidified his position as the first player in World Cup history to score in five separate World Cups after scoring a penalty against Ghana on November 24 in the 2022 FIFA World Cup in Qatar. Meanwhile, Messi is the only player with 10 assists across Europe's top five leagues this season. At the same time, Erling Haaland (Norway) and Neymar (Brazil) have had more league goals this season than Messi.
Messi is also regarded as the most competitive, from an attack stance, across the top five European leagues and is expected to create more scoring chances and positions. In contrast, Ronaldo is looking to prove himself, with his non-penalty shots averaging the lowest on the record expected goal of just 0.08 in any league match and having mutually parted ways with Manchester United.
Top Penalty Shoot-outs in FIFA World Cup History
Italy Vs. France (World Cup Final, 2006)
Portugal Vs. England (World Cup Quarter-Final, 2006)
South Korea Vs. Spain (World Cup Quarter-Final, 2002)
Argentina Vs. England (World Cup Round 16, 1998)
Brazil Vs. Italy (World Cup Final, 1994)
Italy Vs. Argentina (World Cup Semi-Final, 1990)
West Germany Vs. France (World Cup Semi-Final, 1982)
Top Penalty Takers of all Time
Matt Le Tissier
Alan Shearer
Zinedine Zidane
Frank Lampard
Cristiano Ronaldo
Lionel Messi
Alessandro Del Piero
Steven Gerrard
Wayne Rooney
Michael Ballack
Young Prodigies to Watch Out for in FIFA 2022
Jamal Musiala – 19, Germany
Gavi – 18, Spain
Bukayo Saka – 21, England
Takefuso Kubo – 21, Japan
Eduardo Camavinga – 20, France
Rodrygo – 21, Brazil
Gio Reyna – 20, USA
Felix Afena-Gyan – 19, Ghana
Anis Ben Slimane – 21, Tunisia
Conclusion: Digital Future of Football
The use of technology in football and even other sports has become inevitable and essential to improving the training and performance of players and teams. Technologies in the form of GPS trackers and heart rate monitors attached to clothing, advanced cameras, and monitoring devices, applications tracking games and players, drones training, etc., are just the beginning of how player and performance data can be evaluated to achieve optimal results in the game and the players' journey.
Revolutionary wearables such as GMR ('gamer'), a smart shoe insole and app technology by Adidas, EG, and Google, automatically collect data on the distance covered, passes, dribbling, and the types of kicks, such as penalty and normal kicks. Additionally, smart jerseys help monitor speed, distance, and pulse rate to adjust training rosters and create game tactics, as well as pick up cues on players' upcoming injuries.
Nanotechnology, AI, VR, and beyond
Nanotech will be increasingly employed in the treatment of injuries and in boosting players' performance, while AI breakthroughs will assist in predicting injuries and keeping players on top of their game. As technology improves, it is predicted that watching football matches in VR and even holograms will become more common.
Football innovation hubs have also been on the rise to explore, evaluate, and build modern technology benchmarks for players, while the game is likely to aggressively adopt tech solutions in the next few decades. For example, the 'active skin' technology may come about in the next three decades to initially track and assess players' health and performance and later enhance it via neural stimulation. The technology could also enable 3D viewing of football games from anywhere, while football training will advance to new levels wherein smart balls will guide players on aim, control, and force.
With a presence in New York, San Francisco, Austin, Seattle, Toronto, London, Zurich, Pune, Bengaluru, and Hyderabad, SG Analytics, a pioneer in Research and Analytics, offers tailor-made services to enterprises worldwide.
A leader in Market Research services, SG Analytics enables organizations to achieve actionable insights into products, technology, customers, competition, and the marketplace to make insight-driven decisions. Contact us today if you are an enterprise looking to make critical data-driven decisions to prompt accelerated growth and breakthrough performance.