For years, the FIFA World Cup has been the most viewed sports tournament. Amassing millions of dollars every time it is hosted, it has become something of a hot commodity, with everyone bidding to be a part of it. The bid and decision process to choose the host nation of the tournament is long, and in December of 2010, Qatar was awarded the privilege of hosting the 2022 iteration of the tournament. At the time, this decision was quite controversial, with many suggesting the possibility of bribery between FIFA officials to consider the bid successful, although that was simply conjectured. This was for a variety of different reasons, such as extreme weather conditions to play the sport in and a lack of football-related infrastructure, among others. Yet, FIFA chose to circumvent these fundamental issues by making the unprecedented date change to make it a winter tournament rather than simply finding a more realistic host nation. Furthermore, Qatar committed to building several new stadiums as well as hotels and other training facilities, which meant they were essentially developing entire new cities to facilitate this tournament.
Despite more than a few eyebrows being raised around the world and a few even going as far as boycotting the tournament, there were no changes made to who would host the tournament, and it was decided that it would go through. Aside from the location of the tournament, football fans have hailed this as an extremely important one as it is likely the last one that the greats like Lionel Messi and Cristiano Ronaldo will compete in. It will also revolutionize the game in that fans will see the introduction of a few new rules to the sport.
Read More: Five Personal Finance Startups that are Revolutionizing Fintech
Opportunities Galore
With a tournament of this magnitude and importance, it is obvious to be expensive regardless of where it is conducted. However, with Qatar boasting one of the highest GDP per capita, it was far from surprising when the government and wealthy citizens started funding development for this tournament. With Qatar not having a particularly large football fanbase, it meant that multiple new stadiums had to be built. Not only do the renders of these new stadiums look spectacular and unlike anything fans will have seen before, but they are also cutting edge in terms of the cooling systems that will be used to avoid overheating fans and players during the warm weather.
With so many new stadiums, Qatar also had to suggest what they could do with these facilities when the tournament had finished. The official report is that six of the stadiums will see their seats removed and many of the materials repurposed and sent to lesser economically developed countries. More ambitiously, one of the stadiums is also intended to be entirely disassembled following the completion of the tournament. This means the tournament is also actively benefiting the nations around Qatar. However, many cynics have also claimed this is simply a way to make their stadium projects look a little eco-friendlier and a form of greenwashing to avoid further backlash from the public.
Aside from just stadiums, Qatari authorities have estimated that they will require about 130,000 hotel rooms or rental spaces (at peak capacity) to be able to host all the fans that will be looking for accommodation. However, in a country of a meager three million people, this was not something they had on hand, which meant there was a huge boom in the real estate business. Furthermore, hospitality at hotels as well as around stadiums is being developed to offer a more luxurious experience to those who can afford it. As a result, there has been an estimated 1.5 million new jobs created in key sectors to help boost the already burgeoning economy.
Read More: Four Ways Traditional Finance is being Disrupted by Open Finance
Qatar's Possible Incompatibility with Football Culture
Football fans are known around the world for their passionate support for their club and country. A big part of that passion and celebration is alcohol. While many spectators will attend the world cup alcohol-free, a large part of the fan base is likely to seek out alcohol as a part of the extravaganza. However, contrary to what has been the case in all other world cups, Qatar will not allow the consumption of alcohol anywhere but the designated fan zones.
Furthermore, if one wants to find or consume alcohol within the stadium, it is only available as a part of the hospitality package, which costs thousands of dollars per head. As the nation of Qatar runs on a legal system based on Sharia law, the alcohol regulations were not something they were willing to compromise on.
Another part of football and sports, in general, is that anyone is allowed to support it, regardless of whether they identify as heterosexual or are in the LGBTQ+ community. However, Sharia law is strictly against such things, and Qatar has reaffirmed that this will not change over the course of the tournament. This reaction was expected from Qatar, and many have criticized FIFA for not foreseeing this. Not only has this been seen as an affront to football fans, but to the inclusivity that FIFA wholeheartedly claims it is striving towards.
Read More: Top Media & Entertainment Trends to Watch Out for in 2022
Worker Conditions and Deaths
The Guardian claimed that there had been approximately 6500 deaths of migrant workers since the announcement of Qatar taking on the World Cup in 2010, with this number being somewhat of a lowball estimate. While most of these deaths have been put down to natural causes or other health complications, many reports have shown that they happened because of worker exhaustion, severe dehydration, and poor working conditions.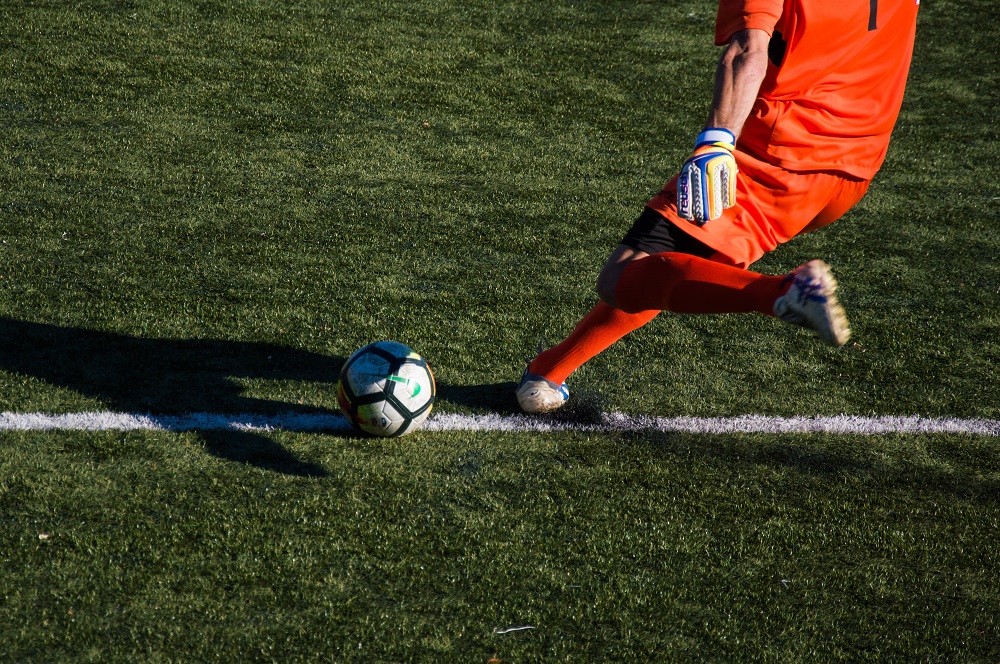 When the deaths came to light a few years ago, many were confused as to why the workers did not simply return to their home countries or seek employment elsewhere. However, it was later revealed that workers signed contracts that were under Qatar's 'Kafala' system, which meant they were unable to leave their job or expatriate without the employer's permission. Moreover, workers reported delayed wage payments and, in some cases, not receiving their wages at all.
The government, too, has been unhelpful in creating a conducive environment for the workers. The procedure for reporting any violations of rights or wrongdoing on the employers' part is near impossible for the workers and their limited facilities. To add, Qatar prohibits the workers from forming unions to ensure better working conditions and pay for all. With passport confiscation being a common practice, employers were legally able to trap employees without repercussion.
A Final Review
As the opening ceremony of the FIFA World Cup 2022 comes closer and fans become more excited, it is important to remain heedful of the violations that have taken place to facilitate this. As FIFA scrambled to navigate the difficulties of their decision to host the world cup in Qatar, the local authorities vowed to find any way possible to ensure their project succeeds, regardless of the consequences. Over time, it has become increasingly clear that a World Cup should never have taken place in a country like Qatar.
Despite all the failures on the organizers' part leading up to the tournament, the final success of the tournament itself remains to be seen.
With a presence in New York, San Francisco, Austin, Seattle, Toronto, London, Zurich, Pune, Bengaluru, and Hyderabad, SG Analytics, a pioneer in Research and Analytics, offers tailor-made services to enterprises worldwide.
A leader in Market Research services, SG Analytics enables organizations to achieve actionable insights into products, technology, customers, competition, and the marketplace to make insight-driven decisions. Contact us today if you are an enterprise looking to make critical data-driven decisions to prompt accelerated growth and breakthrough performance.