Technology is continuing to advance every second. With digital transformation taking global organizations by storm, every industry in the current global market is exploring new avenues for innovation. Organizations of all shapes, as well as sizes are leveraging digital innovation to escape the dark pit of the pandemic.
Industries are being transformed, and digital-first organizations are leading the race. However, the longer an organization waits, the harder it will be for them to hop on this bandwagon. But how can they harness the power of technology within their organization?
Today, digital innovation boils down to three key building blocks:
data

artificial intelligence

modular platforms
Tech elements, along with the employees, are enabling businesses to position themselves in this competitive market. Companies that invest in data and AI (Artificial Intelligence) are twice as likely to succeed at digital transformation, as per BCG (Boston Consulting Group) research. As digital technologies are finding their way into every sector, many misconceptions are also on the rise with them. These myths create hesitations in adopting digital, thus leading organizations to wrong implementation and project failures.
Read more: Tech-Related Ethical Concerns Businesses Should Address in 2022
Supporting the Future of Innovation
Organizations believe that their current business model can remain viable even if they do not stroll down the path of digital transformation. However, that is not the case. This shift to digital requires integrating software into the core of the business model framework or launching new software businesses. When turning to software-based business models for growth, businesses need to dive deeper into establishing new digital strategies as well as insights to discover their tech-forward mindset. The pandemic raised the stakes of digitization for many businesses. Yet a considerable number of untapped opportunities are to be uncovered.
In the year 2022, less than 15% of domestic U.S. retail sales were online. However, only 30% of digital transformations could reap the desired outcomes.
While the pandemic accelerated digitization, organizations need to integrate new strategies and practices into their organizational operations to stay competitive. The path of digital transformation requires bold strategic moves that correlate with value creation.
But how can organizations establish themselves as "tech-forward" to thrive in these challenging digital markets?
Reaching the full potential of a digital transformation requires more than just tossing money at monolithic efforts. To achieve real innovation, reap the desired ROI (Returns on Investment), and thrive in dynamic markets demands overcoming the most common missteps in transformative initiatives:
Asking the wrong questions

Failing to commit and achieve continuous innovation
Missing collaborative team opportunities
Not Asking the Right Questions
Hard-won experience and intuition are required for decision-making, be organizations are also subjected to the problem of misframing the questions. In a recent Harvard Business Review survey, almost 2,500 major companies discussed leveraging machine learning. They found out that AI investments often fail to deliver the benefits promised.
But why?
The significant reason is that teams often end up asking the wrong questions. Often the tiniest observed anomalies in the data can be aggregated into proper questions. This can help create an innovative impact.
Read more: The Metaverse: How is it Revolutionizing the Way We Shop?
Organizations innovate best when the wisdom of experience can work in collaboration with the insightful potential of the teams. However, relying on a single genius is unscalable. Businesses should start with forming hypotheses derived from the accumulated data and then reframing the hypotheses to frame questions that should be asked.
These observations in their data hypotheses will help spark a series of questions that can lead to a strong strategy, thereby helping create a brand experience and delivering an ROI to investors.
Today, many of the transformative results are not derived from disruptive plans but from continuous processes of innovation. Businesses can think of innovation in two forms:
doing better things

doing things better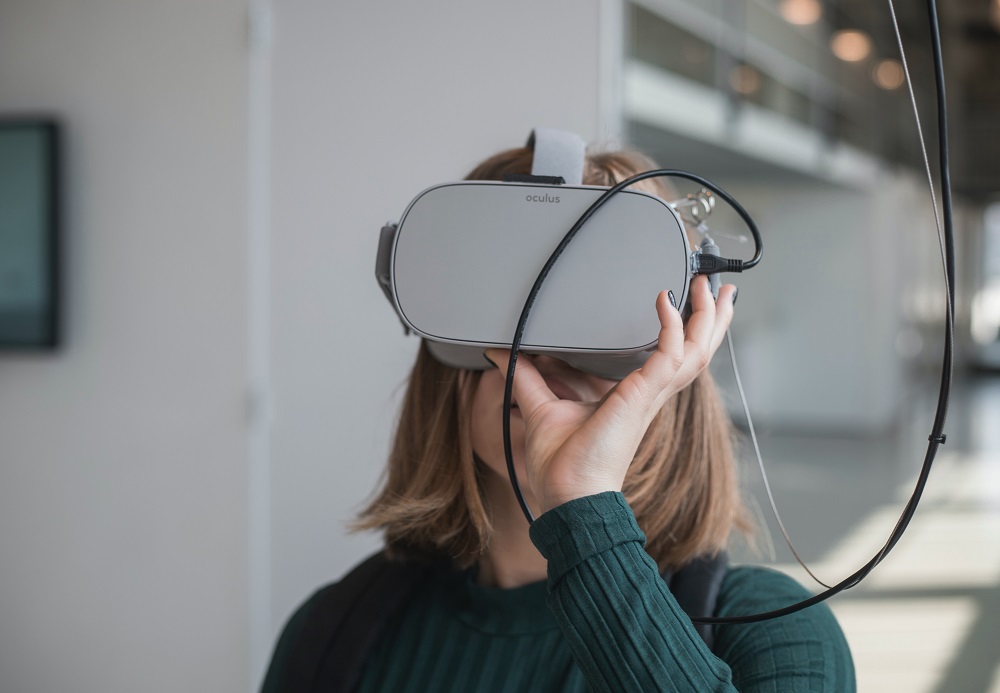 Organizations are often misled if they concentrate on disruptive strategy questions. Instead, they should be exploring ways to unlock the existing potential within their ecosystem.
In a digitally accelerating world, industry leaders are now understanding the need to overcome digital transformation myths and incorporate enterprise workloads to avoid major roadblocks. With the need for superior speed and agility continuing to push companies toward digital adoption, businesses are integrating infrastructure to avoid hampering progress and adoption. Companies that are effectively counteracting these myths are the ones that can derive the greatest rewards from their move to digital infrastructure.
By guiding teams with data-informed questions, organizations can bring about the most impactful innovations, thereby onsetting the premise of data-driven innovation. The right questions often help in unlocking category-leading ROI stemming from questions that can solve incremental challenges aggregated into transformational impacts.
Failing To Committing and Achieving Continuous Innovation
Integrating innovation in every organizational operation is a continuous cycle. Yet many digital transformations end up taking the form of one monolithic scramble. The term 'digital transformation' may sound like a discrete action, but even with a well-informed framework, businesses are often reduced to discrete projects that are likely to lose momentum.
Read more: An Experiment on Effect: How Virtual Technologies like Metaverse Transform Our Way of Life
Short-sighted confusion about enterprise-wide innovation may not be conducive to long-term growth. When organizations sporadically infuse capital and talent without taking into consideration the ongoing investment in cycles of continuous improvement, debilitating vulnerabilities are likely to increase. Organizations cannot predict the future of their innovation, but they can empower themselves with customer data to anticipate it and support innovation at the pace of change.
Through every campaign and personalized consumer interaction, brands can produce more valuable data that can be further implemented to derive insights to direct leaders to the right questions. These insights can also assist in the process of evolving the brand's experience in a virtuous cycle. By centering strategies with a systematic and data-driven approach, businesses can embark on enterprise-wide growth that is essential in managing as well as maintaining the ongoing commitment to innovation.
Missing out on Collaborative Team Opportunities
The organizational structures of many companies disincentivize innovation by averting collaboration. However, when the work of innovation is delegated to creatives, enterprises unintentionally forgo the chance to make the collective innovation accessible via initiatives that require broader employee and team cooperation.
By breaking out of these internal silos, organizations can maximize their innovation across their operations and direct the leaders to embrace substantial structural changes. This will enable them to rethink how individual employees, as well as their teams, can collaborate.
The motion to prioritize organizational agility, which is likely to have a significant impact on the development industry in the past two decades, will offer organizations a model to think about how to approach this. In a comparable way, to establish an effective digital transformation program, organizations will be required to bring about structural changes and incorporate new guidance on how their teams interact at a high order.
Read more: Explained: How Technology is Enabling the Next Generation of Climate-Smart Agriculture
Integrating Digital Transformation with Confidence
Businesses are adopting the way of digital transformation to gain as well as provide fresh insights and evidence-based advice to successfully navigate their transformation journeys. By incorporating digital transformation at every step, organizations can implement tried-and-tested insights on various aspects of digital transformation, like:
Predicting digital technology and enterprise model trends

Understanding the dynamics created due to digital disruption

Setting up a digital transformation to succeed at multiple levels

Navigating the organizational dynamics through transformation

Acclimating people, resources, processes, and organizational culture to embrace the digital transformation
Anchoring digital transformation to support operational performance

Conducting digital sustainably
By breaking down the existing operational structures and moving away from compartmentalized tasks, teams and employees can collaborate as well as work with the speed and responsiveness required to support a continuous work cycle, thereby enabling organizations to reap the benefits of innovation and collaborative efforts at peak potential.
With a presence in New York, San Francisco, Austin, Seattle, Toronto, London, Zurich, Pune, Bengaluru, and Hyderabad, SG Analytics, a pioneer in Research and Analytics, offers tailor-made services to enterprises worldwide.
A leader in the Technology domain, SG Analytics partners with global technology enterprises across market research and scalable analytics. Contact us today if you are in search of combining market research, analytics, and technology capabilities to design compelling business outcomes driven by technology.