The pre-epidemic challenges of the traditional banking business model have been exacerbated by the COVID-19 crisis, including revenue pressure, low profitability (due to low-interest rates and high capital levels), tighter regulation (following the previous financial crisis), and growing competition from shadow banks and new digital entrants.
The Impact of COVID-19 on the BFSI Sector
When compared to only a few months of lockdown, life has changed drastically for many of us. One of the most extensive adjustments has been doing things online that we had previously done in person. This entails internet shopping, digital banking, and video conferencing for socializing and business meetings, among other things.
We need to see now how much of this transformation will prove to be transient and how much will prove to be permanent. Would old behavioral patterns recur if COVID disappeared overnight, or would new behaviors stick around?
The solution for the banking sector is more in the direction of long-term transformation. Numerous news stories, particularly regarding HSBC, have emphasized how COVID has compelled reputable institutions to speed up their digital initiatives.
As more and more people integrate digital ecosystems into their daily lives, it is evident that COVID alone has not abruptly sparked the move to digital but has only expedited it. For instance, the move away from cash and toward electronic payment systems has been developing over time.
Digital business models will influence future banking industry developments. Changes in consumer behavior and preferences for many traditional financial services are already being brought about by digitalization. The digital transition has also sparked a fresh round of rivalry among established service providers. To compete, banks are under increased pressure to transform into "digital first" businesses.
Many banks will become pure technology businesses by 2023, taking advantage of their sizable client bases and distribution networks to provide digital solutions.
How will digital banking technology developments influence how the BFSI sector transforms in the future? Here are some of our BFSI industry trends for 2023.
BFSI Trends 2023
1- More Consumers Will Favor Digital Channels Over Contact Approaches
Consumers are placing an increasing emphasis on digital solutions when choosing a financial provider. They want to see what things they have to offer, but they also prefer digital channels (like online and mobile banking) over contact methods (e.g., in-branch or by phone).
As "digital maturity" increases, this trend in digital banking will continue to gather momentum and force many banks to close substantial portions of their branch networks.
Also Read: Biggest BFSI Trends to Watch out for in 2022
2- Banking Is Evolving into an Experience-driven Enterprise
Customer experience is anticipated to play a significant differentiating role for financial services providers in the future, both in terms of brand and for luring and keeping clients.
During their digital transformation, many banks emphasize the customer experience, ensuring the solutions they develop will satisfy all the needs of their customers in terms of ease, security, comfort, and engagement.
Customers already anticipate more individualized offers, including incorporating their suggestions and preferences into developing a service that provides them with even greater ease. By 2023, their capacity to foresee client demands and deliver exceptional experiences will set banks apart from their competitors.
Applying cutting-edge analytics to customer experience improves service while lowering expenses. Soon, banks' understanding of their consumers will be so enhanced by advanced analytics that they can adapt offerings, anticipate demands, and provide higher-quality services.
Banks must stay caught up in this trend of online banking. They must become institutions focused on the customer experience, encouraging patrons to be devoted and giving them their business.
Also Read: Top Trends That Will Shape Investment Banking In 2022
3- Open Banking Increases Competitive Pressures
Open API banking is still in its early phases, but it has the potential to change the way that we do business ultimately. Open APIs allow banks to exchange data with "fintech" or other outside service providers. These apps facilitate transactions on digital platforms more quickly, securely, and efficiently.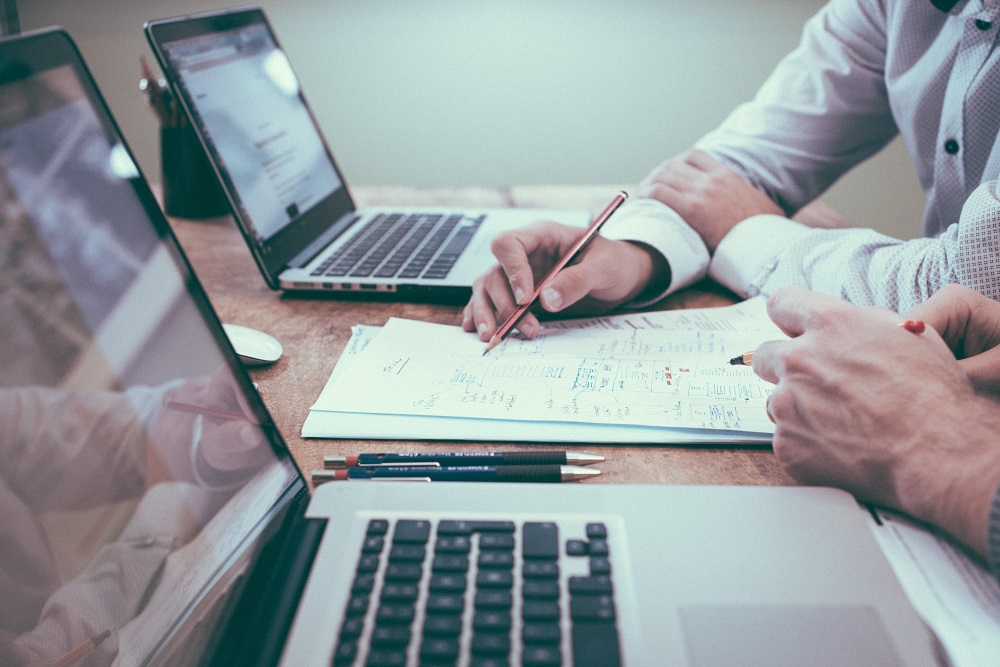 Some leading US and European banks have already embraced Open Banking APIs, and the results have been excellent. APIs will become a powerful instrument for banks to develop new chances in cross-selling products or transactions as the lines between banking and other financial service providers continue to blur.
Data sharing between financial institutions, outside service providers, and clients are anticipated to be facilitated via open APIs. The ensuing integration for banks and their clients may lead to quicker innovation and improved customer experiences.
However, open APIs will have significant security challenges, as financial institutions must ensure they can offer the required consumer data protection without impeding API activity. For instance, adding laborious manual verification steps to the API process can call for more security precautions to thwart hacking.
Open APIs will continue to be the favored option for banks and third-party providers in 2023. To prevent their data from being accessed by outside parties, developers may also find an advantage in concentrating on closed or hybrid APIs. It is anticipated that closer cooperation between financial institutions and developers would aid both parties in determining the most effective strategy for integrating their technologies.
Also Read: 71% BFSI Firms Use Big Data Analytics to Gain Competitive Advantage – It's Uses in Equity Research
4- With Chatbots and Virtual Assistants, AI Will Make Banking Smarter
Many banks will become pure technology businesses by 2023, taking advantage of their sizable client bases and distribution networks to provide digital solutions. Banks cannot compete with pure-play technology businesses that have access to powerful analytics and can process enormous amounts of data, even in fraud detection and compliance areas.
Natural language processing will become standard in customer interactions by 2023. Although chatbots and virtual assistants are becoming more popular across various industries, banking is where they shine because of their adaptability.
Banks should consider utilizing this technology to offer a superior client experience. They can automate customer FAQ responses, lower call center traffic, and free up staff time for more valuable activities. These technologies will be standard in banking apps on most devices, such as smartphones and tablets, by 2023.
Approximately ten banks have already deployed their chatbots as of today. As many banks use them to carry out their daily activities, banking chatbots have seen a significant uptake in China.
For its online platform, HDFC Bank in India has tested a virtual assistant that aids in keeping up with client expectations and preferences. It was perceived as an effort to improve customers' digital experiences. The younger generation in Latin America loves the virtual assistant from the Spanish bank BBVA.
Also Read: PSD2 and MiFID II – Game Changers for the European Banking Sector
5- More Focus on Big Data and Analytics
Banks can put client behavior at the core of their business models thanks to big data. They can deliver more individualized services and boost revenue by utilizing predictive analytics to its full potential.
Future digital transformation success will depend on how much a bank can learn from its clients. Analytics will become crucial for efforts to segment the market and cross-sell to existing customers.
As a result, banks will have more insight into consumer behaviors and spending patterns, which can aid them in creating products and services that are specifically targeted.
By 2023, more "closed-loop" systems supported by quick and straightforward data collecting are anticipated. With a 360-degree perspective of their customers' demands, banks can offer them discounts and contextually relevant customized offers.
Also Read: Investment Banking - Overview, Guide, What You Need to Know
6- Banking Apps Are Evolving into Sophisticated Digital Assistants for Customers
The use of banking applications as simple self-service tools will change in 2023 in favor of customer relationship management platforms that anticipate the user's demands and offer tailored advice based on their financial condition.
Based on the user's financial history and behavior, the banking software will develop into a "smart digital assistant" that can "understand" the user's wants and preferences. For instance, the intelligent app will foresee that you will soon need money for your card if you consistently send money to your savings account on payday but neglect to fill up your payment card with funds for the next month.
The proactive, intelligent assistant interacts with the client and suggests potential actions before the client is even aware of them.
Also Read: Decoding a Pitchbook & It's Uses in Investment Banking
7- More People Will Feel at Ease Banking on Their Own
The focus on the consumer is growing across the banking sector. Customers want experiences that are more tailored to them and give them more control.
Many self-service options, such as mobile account opening, will be made accessible at a bank branch or ATM near you as the digital transformation develops, allowing clients to open accounts quickly and conveniently without having to go to the department.
Retail banking as we know it today is changing due to the emergence of digital banking. Through improved self-service capabilities, quicker account opening, more secure transactions, and increased transactional accessibility, it is improving the consumer experience.
By cross-selling financial products, banks have enhanced client engagement and created new revenue streams. Making banking accessible to consumers so they can easily achieve their goals is digital transformation's heart.
Across the board, automated processes are anticipated to transform service quality in 2023, with self-service technologies backed by advanced analytics assisting clients in making quicker and more informed choices.
Conclusion
These are the seven digital banking developments in the BFSI industry most likely to impact how we conduct banking in 2023. Customers will have substantially less friction when utilizing various banking services in the next five years. The consumer experience will be entirely different compared to what is currently supplied.
With a presence in New York, San Francisco, Austin, Seattle, Toronto, London, Zurich, Pune, and Hyderabad, SG Analytics, a pioneer in Research and Analytics, offers tailor-made services to enterprises worldwide.
A market leader in the BFSI space, SG Analytics assists businesses with insightful, relevant research along with sophisticated technology solutions. Contact us today if you are in search of a BFSI firm that helps in driving value-accretive decisions and executing efficient processes to enhance the efficacy of your investments.