The COVID-19 pandemic accentuated global interconnectedness and collective reliance on one another as never before. This unprecedented crisis mandated quick action by governments, businesses, and civil society to build a resilient, equitable, as well as sustainable future for people and the planet.
Sustainable development drove resilience, which is one reason why stakeholders are soliciting businesses to rebuild their ESG policies for better growth. With the full engagement of the operations, businesses can deliver the required impact to achieve their goals and mitigate future economic shocks.
Purpose-led organizations are leading the sustainable change that businesses globally are eying. Since the onset of the pandemic, global society has been facing an array of challenges, including-
the rising climate crisis,

the uncertainties of the COVID-19 pandemic

social inequality,

the raging war in Ukraine and its effects on the global economies
While addressing such complex and multidimensional issues, businesses are approaching and building collaborative solutions to bring together business, government, and social institutions. Investors and stakeholders are marching ahead with businesses to lead the way in measurable and transparent action.
Against this backdrop, embedding ESG metrics in the business framework is becoming an essential part of the strategy of stakeholders and shareholders. ESG metrics are expected to play a bigger role in shaping the organization's progress.
ESG objectives are becoming more aggressive with business investments increasing, and consumers, employees, as well as regulators are driving most of the change.
Read more: Trends that are Empowering the ESG Revolution in 2022

Embedding ESG Metrics
Responding to the call to lead as well as to measure the progress against the World Economic Forum's ESG / Environmental, Social, and Governance metrics may not be considered the only right thing to do, but it is the right practice for every business should include in their operations. The pandemic made one aspect clear for all businesses that they can only thrive if society thrives.
People across the world deem business as one of the most trusted institutions in society.
However, they are now warming up to the belief that even companies should do more to address the big underlying issues like climate crisis and unsustainable practices, including greenwashing. And businesses are now feeling the rising pressure from their investors as well as consumers to incorporate sustainable practices into their operations. Many businesses are facing pressure from stakeholder groups to take insightful action on the climate crisis.
Over a relatively short time period, the conversation shifted to embedding ESG metrics into core strategies. Pressures from stakeholders and investor communities for transparent and comparable information to be made available have been driving the changes. Governments around the globe also weigh in on these ESG metrics, including the US Securities and Exchange Commission, which recently proposed a regulation requiring listed organizations to disclose their climate risks.
Organizational leaders are deeply committed to living this purpose and making a sustainable impact. This shift is vital to the future of the planet as well as society. While some businesses believe they are overstepping their bounds and trying to deliver more to society than just profit, others believe that the global business community has too much influence and can scale with the right practices. Given the complexity of the issues, businesses need to develop and employ much-needed solutions.
Companies have an authentic and persuasive social value that can take imperative actions and create meaningful, measurable, transparent, and closely tied policies to the organization's goal.
Read more: Driving Sustainable Innovations: AI for ESG Data Challenges
The Main Focus should be on the purpose of ESG metrics; Profits will likely follow
Leading by purpose is one of the fundamental parts of stakeholder capitalism. It encourages businesses to put in place ESG commitments and practice them as a core part of their operational strategies.
Driven by the purpose of guiding precise decision-making, stakeholders enable organizations to transcend business boundaries and demographics. They help build a culture that promotes clarity and opens new doors of greater impact. However, frequent discussions are also vital while building an ESG-driven metric framework-
Which action will best fit the purpose?
How will this decision impact the various core values driven by the stakeholder?
What approach will help create the most valuable outcomes?
Discovering answers to these questions has become extremely critical due to the uncertainties encountered by the COVID-19 pandemic. It can truly be defined as a time that has tested the strength of many organizations and their commitment to societal impact. However, some scaled back. Some deployed significant measures as well as resources to fight COVID-19. Many organizations leveraged digital operations to adapt to the COVID-19 uncertainties for smoother operations. Stakeholders started exploring avenues to increase their overall investment to drive positive change. They also embarked on achieved industry-leading performance and sustainable measures for growth.
Organizations started working towards embracing these changes with a purpose. The current talent environment today amounts to a critical differentiator as well as facilitates a competitive advantage.
Every organization embarked on its respective journey to understand and embrace purpose-driven strategy by embedding ESG metrics at its very core to gain insights that can be useful for building a sustainable growth environment.
Read more: Less Is More: Embracing the New Trends in Affordability and Sustainability
Measuring Influence Mandates Verifiable Metrics
With organizations progressing on their purpose-led journeys, leaders are committing to actions that are measurable and transparent as well as deliver greater value to the stakeholders. In organizational operations, what gets measured often gets done.
With companies ramping up their ESG commitments, a critical aspect of their success will now be based on having a consistent, universally agreed-upon standard to measure and report the impact of their actions on climate so that the investors and stakeholders gain clarity and comparability for the future operational framework.
By collaborating with the World Economic Forum's International Business Council, Deloitte embarked on identifying existing ESG metrics employed by leading standard setters to offer businesses a common framework to evaluate the impact. A total of 21 core stakeholder capitalism metrics were identified that would act as critical ESG indicators basis which companies can report, regardless of their industry or demography.
The formulated ESG metrics include nonfinancial disclosures organized on four pillars: people, planet, prosperity, and principles of governance. These ESG metrics are aimed at offering organizations a clear roadmap of actions that should be estimated to provide markets greater transparency and enhance the comparability of data. Companies who want to stay true to their purpose and measure progress against ESG metrics are positioning themselves to build long-term, sustainable value.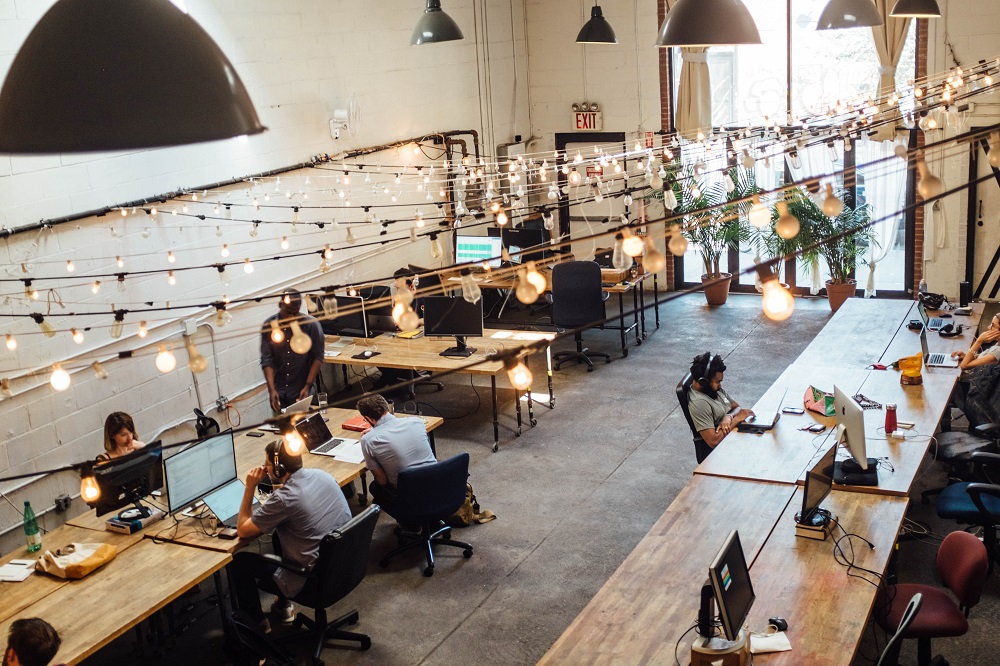 While the disclosures are not meant to replace a company's existing reporting policies but rather to strengthen critical topics in mainstream reporting, they also designate a steppingstone to the ultimate goal - to set globally consistent ESG standards.
Read more: New SEBI Guidelines to Tackle the ESG Ratings Conundrum in India – An Analysis
Key Highlights
The conversation is slowly shifting from reporting progress on ESG indicators to embedding ESG metrics into core business strategies to support sustainable growth.
The Forum's International Business Council has recognized 21 core stakeholder capitalism metrics that will act as critical ESG indicators that companies can report on, irrespective of industry or region.

Businesses that are true to their intent and estimate progress against these metrics are positioning themselves to build long-term, sustainable value.
Building a Sustainable Future
Many organizations are adopting and reporting against ESG standards. This practice is leading to making the world more meaningful and giving birth to longer-lasting progress. The shift toward stakeholder capitalism is getting accelerated and amplified as the focus is now shifting to sustainable development.
Sustainability is the key element that drives competitiveness and sustained success for businesses moving forward. And this is only the beginning. With the world continuing to grow more complex, renewed demands will demand leaders remain vigilant.
Staying at the forefront of these ESG metrics is now critical, as purpose-driven leadership will likely create new value for businesses in the future. However, the path to a more equitable and sustainable world is only clear for those who are willing to take it.
With a presence in New York, San Francisco, Austin, Seattle, Toronto, London, Zurich, Pune, Bengaluru, and Hyderabad, SG Analytics, a pioneer in Research and Analytics, offers tailor-made services to enterprises worldwide.
A leader in ESG Consulting services, SG Analytics offers bespoke sustainability consulting services and research support for informed decision-making. Contact us today if you are in search of an efficient ESG integration and management solution provider to boost your sustainable performance.