The COVID-19 crisis has taken a toll on the workforce globally. Everyone witnessed many hospitalizations and deaths as well as the collapse of several businesses across industries, a massive spike in unemployment, and food security issues. In response to this unavertable crisis, organizations achieved important achievements like redeploying talent, launching new models and products, enabling faster decision-making, and shifting their workplace operations online for efficiency. In this new normal scenario, employees became more engaged and energized as they tackled their ways to address challenging and important issues.
The COVID-19 crisis has reshaped the way businesses operate, and we may never go back to the way businesses were functional before. The new normal is now our everyday normal.
The shift in the work model due to the pandemic has increased our reliance upon technology tools to perform our everyday work. With the emergence of elements like remote schooling, virtual classes, and FaceTime chats with family and friends, the increase in screen time is contributing to technology burnout.
However, this advent of the COVID-19 pandemic also led to the rise of pandemic fatigue - a condition that is plaguing organizations and employees. In 2020, the world survived a global pandemic, a massive economic crisis, and widespread social unrest. These top forces are fundamentally reshaping our societies. They have accelerated technological innovation, business-model disruption, and workforce automation. Along with innovation, an epidemic of stress has also been building as the COVID-19 crisis is reaching its tipping point.
With the COVID-19 crisis dragging on, organizations and employees are entering a prolonged period of disillusionment, despair, and exhaustion that is likely to last long. The most significant aspect is that companies are waking up to the need for greater empathy and compassion towards establishing a workplace that can help unleash the full potential of the employees. Global trends are starting to turn to the old rules of management and introduce human-centered principles that put employees and people at the heart of the organization.
Read more: The Future of Work: The Hybrid Edition
Designing a Vision of the Future
The pandemic caused almost 60% of employees to rethink the balance between their work and personal lives. Workers need to be productive and healthy. Organizations are now working to provide people with the right resources, both on-site and remotely. Those resources include:
Digital maturity to drive employee innovation and collaboration

A higher degree of autonomy through a distributed working model

Positive culture and progressive health policies

Supportive leadership, which listens to employees

The pandemic brought a critical reality into focus. To better support the employee's well-being and personal development, organizations recognize workers' needs and expectations. The pandemic also highlighted a need for progressive policies for mental health and well-being.
By employing and accepting the right tools as a part of normal life and hybrid work, businesses can avoid overburdening their employees, partners, and potential customers with technology and also assist them in recovering from ever-present fatigue. Here are a few strategies that can assist organizations in combatting technology fatigue.
Removing or limiting video conferencing calls
The video conferencing fatigue, also known as the "Zoom fatigue," has shown to have a negative impact. The reasons for this are the intensity of close-up eye contact, lack of mobility during the call, and the cognitive load required for constant non-verbal communication. To be mindful of these stressors, organizations, as well as management leaders, are now employing frameworks to limit calls and cancel those that can be covered through other forms of communication, restrict call topics to only the agenda and be understanding of the colleagues or customers who prefer to take them off-camera.
Employing mobility tools for advantage
The growth of a distributed workforce has compelled many companies to adopt new mobility tools to help their workforce stay connected. These mobility tools enable employees to connect in more flexible ways. For example, a mobile device makes it easier to go out for lunch or run an errand. Knowing that the individual is just a call away helps in providing people the space and time to disconnect as well as offering the ability to work from the office, at home or anywhere.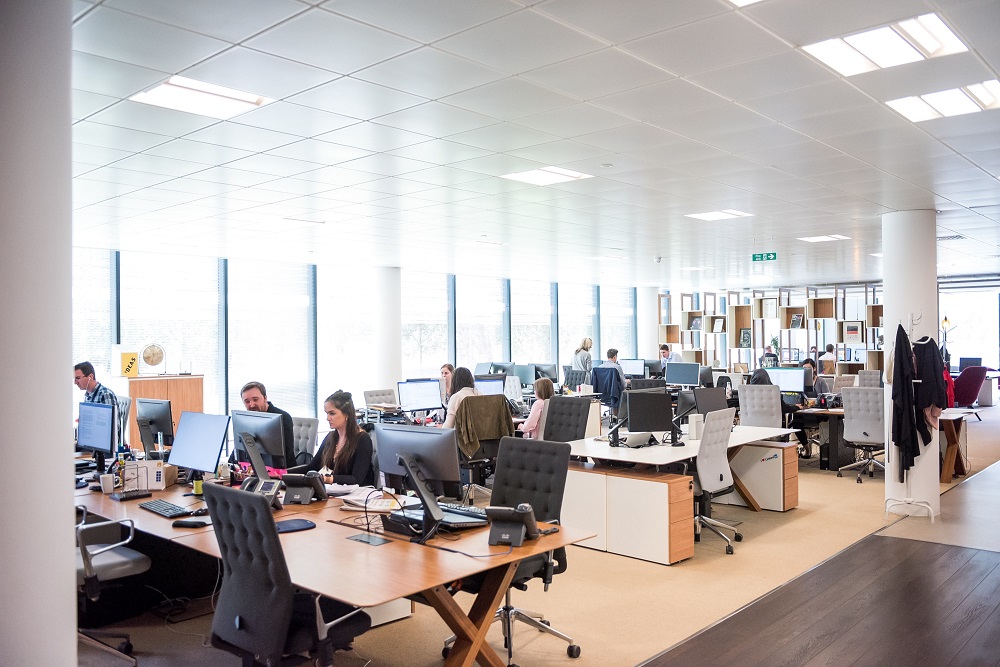 Integrating asynchronous collaborations
The workplace environment often constrains the employee to collaborate only with the team members when they are in the office. However, with new tools, businesses are now redefining the way they connect and work together. It is no longer about confining to a particular geographical area or time zone. Asynchronous collaboration like posting a whiteboard message with queries or inviting others to leave comments offers greater flexibility than scheduled calls. It offers a great way to encourage more participation.
Read more: Why Should Companies Develop Women Leadership to Influence Corporate ESG Operating Models?
Utilizing the full extent of collaboration tools
Collaboration platforms are a source of technological fatigue, but they are also a part of the solution. Several collaboration tools offer advanced features like enabling multiple users to edit a document simultaneously, and virtual whiteboarding assists in deeper collaboration among teams and topics. Employing a virtual breakout room also offers a more immersive and engaging meeting experience and is a vital tool for brainstorming.
Unleashing Employee Potential by Evolving the Organization's Operating Model
Organizations are exploring ways to make work productive and easier by employing new norms in their operating model. Many leaders are including the practice of making the virtual working model permanent so that employees can maintain the flexibility they have become accustomed to.
The future of work is now taking shape after the Covid-19 pandemic. These changes are changing the relationship between employees and firms radically. Digital tools and mobility will enable the workforce to upskill emerging digital technologies while supporting the employee's state of well-being as well as productivity. To win in the future, organizations must adopt new models to avoid technological fatigue. Three shifts that need to be included are-
A switch from talent taker to talent maker.

To stop managing workers as if they are machines.

Offer workers a sense of belonging and purpose.
The pandemic has contributed to accelerating these trends. Enterprises are now working to build a vision of successful alliances that are intensely human and nurture the very best elements of creativity, empathy, and inspiring leadership at every level. More than ever, organizations are open to endeavor into new working aspects as they prepare to seize the opportunities to emerge stronger. Leaders are now creating a brighter future for their employees and organizations alike.
Read more: Tech Forecast for 2022: Trends That Will Shape the Technology Landscape
What does the future hold for Workplaces?
Just like the COVID-19 pandemic, technology fatigue is here to stay for the future. Today, organizations are exploring ways to make it more manageable along with demonstrating to the customers how they stand out from the competition. This will enable them to create more productive and energized teams, build work environments that are sought after, and become the people that customers can engage with ease.
Over the next coming years, businesses will explore even more innovative tools to help their employees stay more connected and to reduce technology fatigue in the workplace. Today, enterprises are working to incorporate ways to provide the much-needed breaks from screens and video calls that are so desperately needed. AI is being employed to filter out background noise and deliver automated meeting notes to help make business calls more efficient. Organizations are also working towards incorporating metaverse-like environments to take work to a fully virtual state, thereby eliminating ways to avoid technology fatigue.
The future of work is evolving. With employees getting accustomed to the new normal, industries are embarking on new creative approaches to enhance workplace productivity. Experimentation around the work environment and talent productivity will help define the course ahead to rescue technology fatigue. And one thing is obvious: Organizations that cling to old ways of working are likely to struggle to stay relevant.
With a presence in New York, San Francisco, Austin, Seattle, Toronto, London, Zurich, Pune, Bengaluru, and Hyderabad, SG Analytics, a pioneer in Research and Analytics, offers tailor-made services to enterprises worldwide.
A leader in the Technology domain, SG Analytics partners with global technology enterprises across market research and scalable analytics. Contact us today if you are in search of combining market research, analytics, and technology capabilities to design compelling business outcomes driven by technology.